Dear Kats  and Kittens,
Today we remember that in May 1992 the penultimate studio album (own songs) by Stray Cats was released. Read that chronicle by Angel seven lives, collaborator and musical advisor of "Runaway Boys. The Stray Cats Story" guitarist, drummer and member of bands like "Turbulentos", "Reverend Band", "Siete Muertes" and "The Dirty Cats"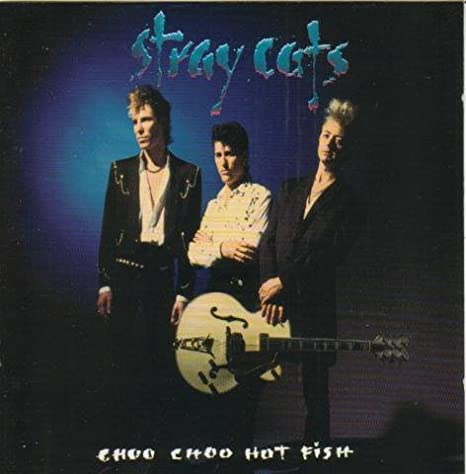 31 years ago, on a day like today, "Choo Choo Hot fish" by Stray Cats was released.
It had been 8 years since they had decided to drop the "Rockabilly Band" label (whether they were or not), but after reaching the top with "Rant'n'Rave", a mixture of factors made them disappear.
They recorded separate albums with the songs that would have made up their 4th, rocker, and imaginary L.P. which I will call "Setzer, Rocker & Slim", which in the end almost materializes when
They get together again for a concert and to record "Rock Therapy", a good album with a great sound that confirmed the change of scenery and set the tone to follow from then on.
The master move arrives in 1989 with "Blast Off", in which a whole new generation is caught by surprise adoring a legend and falls in love with us, returning to Rockabilly using the wild card of Dave Edmunds to the production.
The hit lists no longer pay attention to them, but enough to be able to continue rolling with the Ford A (Setzer), Corvette of 61 (Phantom), and Mustang of 66 (Rocker)
1991 arrives and…. rock'n'roll out again, now we're going for American Pop Rock, and we take Nile Rodgers (CHICK) as a producer… What can go wrong??
As it happened with "Gonna Ball", according to their own words, they are not comfortable during the recording and again, a great album that does not have the expected success, although it has great songs like "Thing about you".
It was the year 1992 and they bet "all or nothing".
-"Ringgggg… "Hi Dave, The Cats on the phone. We would like to record a 21st century rockabilly album"
-"OK"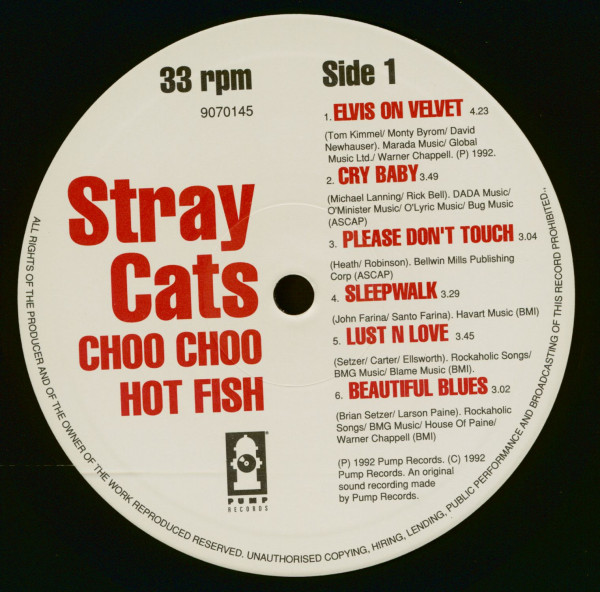 It is probably their most eclectic, riskiest, and experimental album: they use electronics, effects like "wha wha" on the guitar and at times they act as something closer to what the band is live, as Edmunds had already tried in some song before "How long you wanna live" "double talkin baby" but closer to the "power trio" format.
On the contrary, they go radically to their most intimate part to date, with an acoustic "my heart is a liar" that is gold. The 3 shine like never before on their respective instruments and make it clear that they can shine with any style.
"Choo Choo Hot Fish" was a great record. I can't say it's underrated, but he wasn't given the chance like he was on a major label at the time. It was on an independent label, but I think that record is as strong as anything we've ever done. It is one of my favorites. Behind the first record, it could be the best. It's a very strong record, we had Dave Edmunds back and we recorded it in Chattanooga, TN, which is a strange place to record an album. I was very happy with that."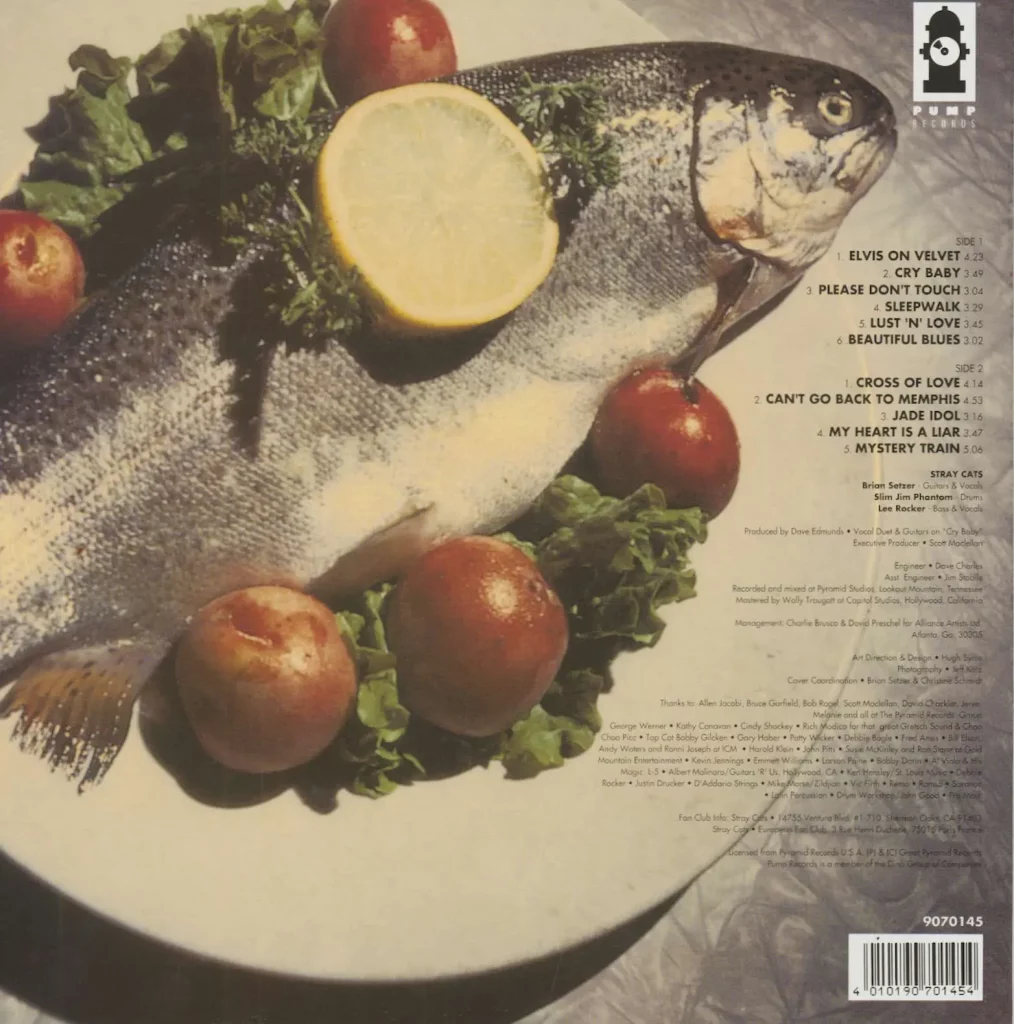 Indeed, the album did not have the necessary promotion and did not achieve what was expected, despite being treading on quite commercial ground as well.
Shortly after the band separates and the following references to different meetings do not reach the previous level…
You can find the complete analysis of the album in the relative chapter of "Runaway Boys. The STRAY CATS STORY".
#StrayCatsStory #book #straycatsmusic #rockabillymusic #BrianSetzer #LeeRocker #SlimJimPhantom #rockabillyheroes #cultband #rockandrollhalloffame #massapequa #urbantribes #youthsubculture #tattoos #designer #rockabillyculture #rockandroll #rockandrollhalloffame #rockabilly