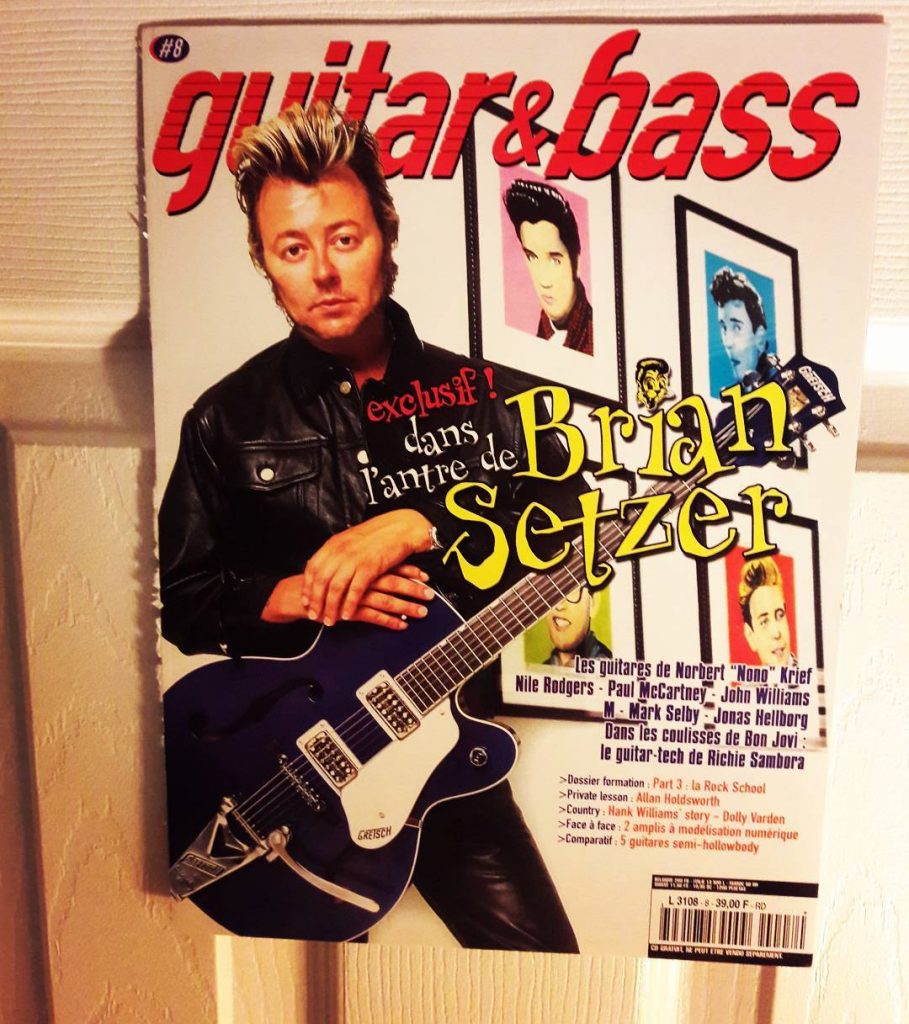 Hello Gib, how are you?
First of all we would like you to introduce yourself to all our followers and tell us what you do, where you were born, where you currently live and what are your musical preferences.
My name is Gib Robbie, I was born in Fair Lawn, New Jersey in 1956. I grew up in the small town of Glen Rock, New Jersey. I currently live in Shamong, New Jersey. I have made my career in Art for almost 40 years now as a commercial Illustrator, Designer and part time Art teacher. I specialize in portrait art ( likeness ) I have executed many portraits of musicians and sports figures.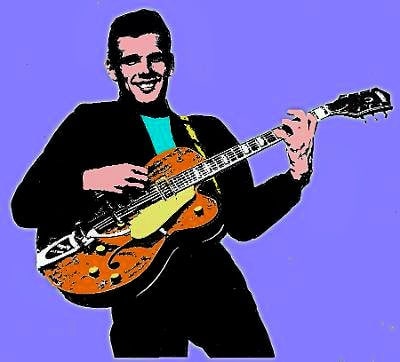 I've done the best Rockers of the 50s because they represent my favorite genre of music which is Rockabilly.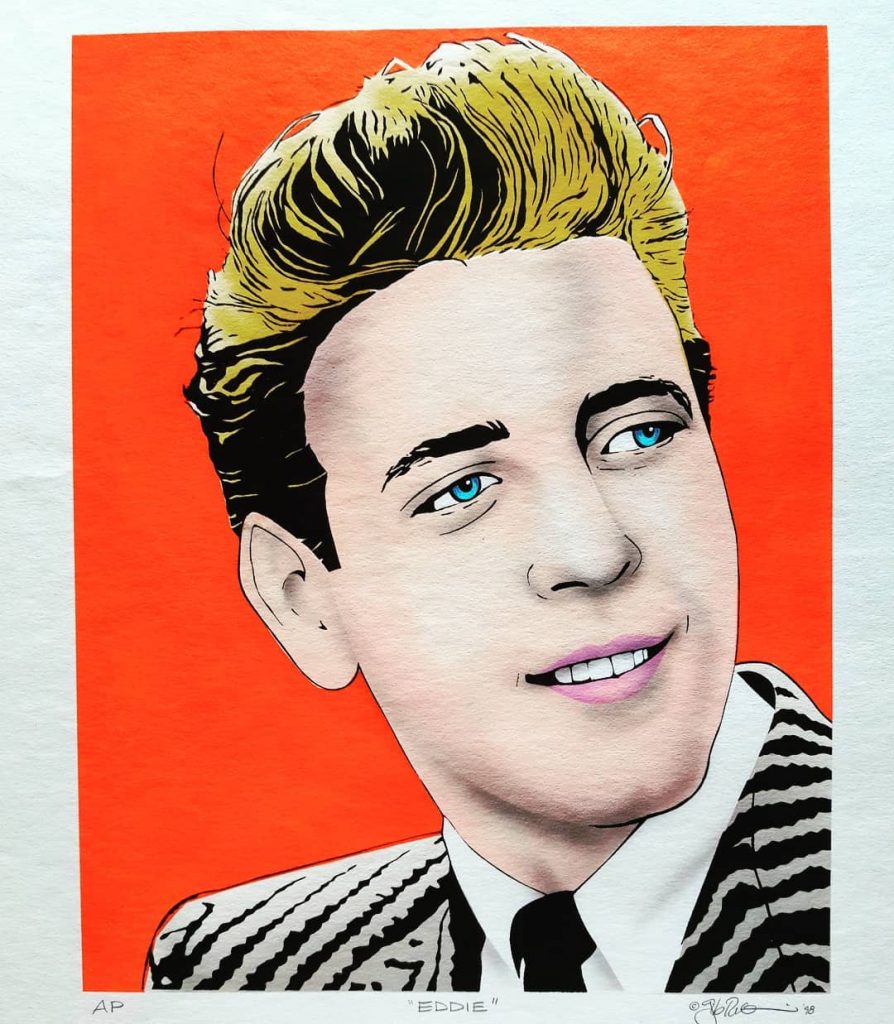 1.- Tell us about your work, what kind of work do you do?
I specialize in portrait art ( likeness ) I have executed many portraits of musicians and sports figures. I've done the best Rockers of the 50s because they represent my favorite genre of music which is Rockabilly. In the late 90s in developed a style of portraiture that had never been done before. I call this Airbrish Serigraphy. Combining hand cut stencil/ silkscreen printing along with airbrush (controlled spray painting)
I offer Ltd. Edition prints of my many portraits which are on my Instagram page : gibrobbie.artist I can be DM'd for info if interested.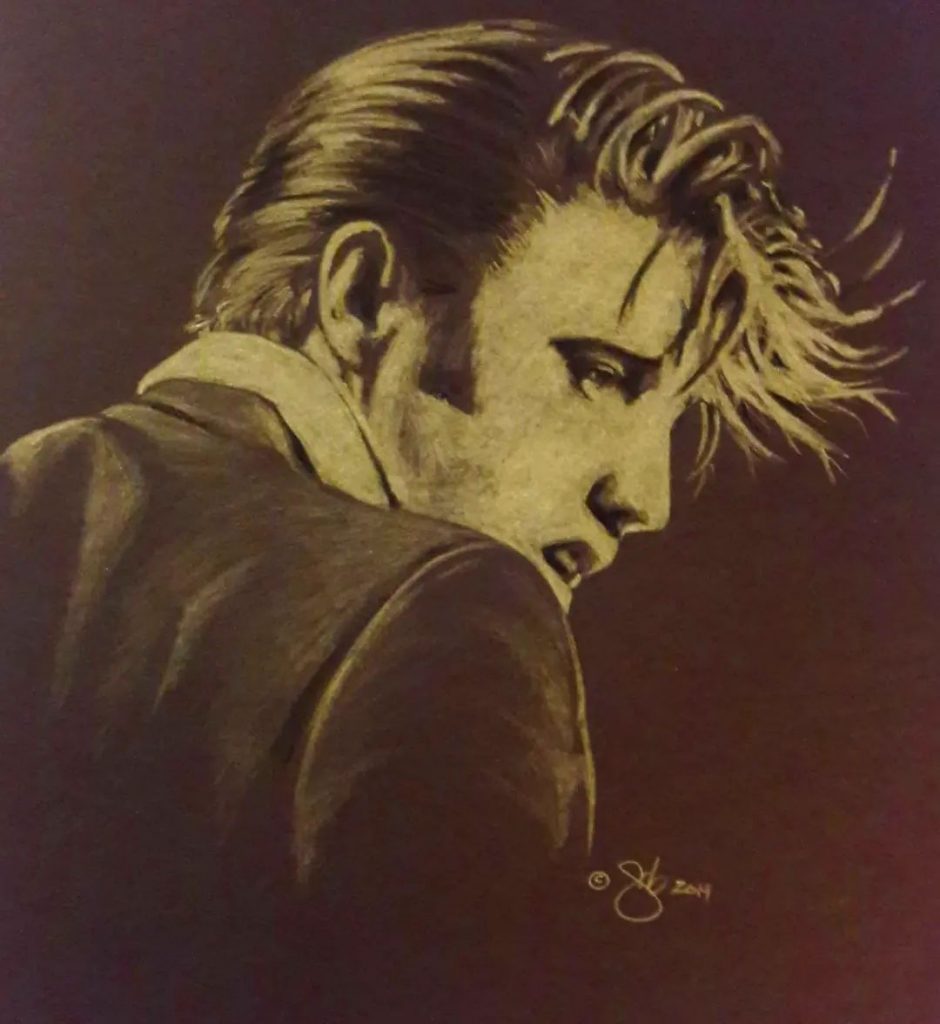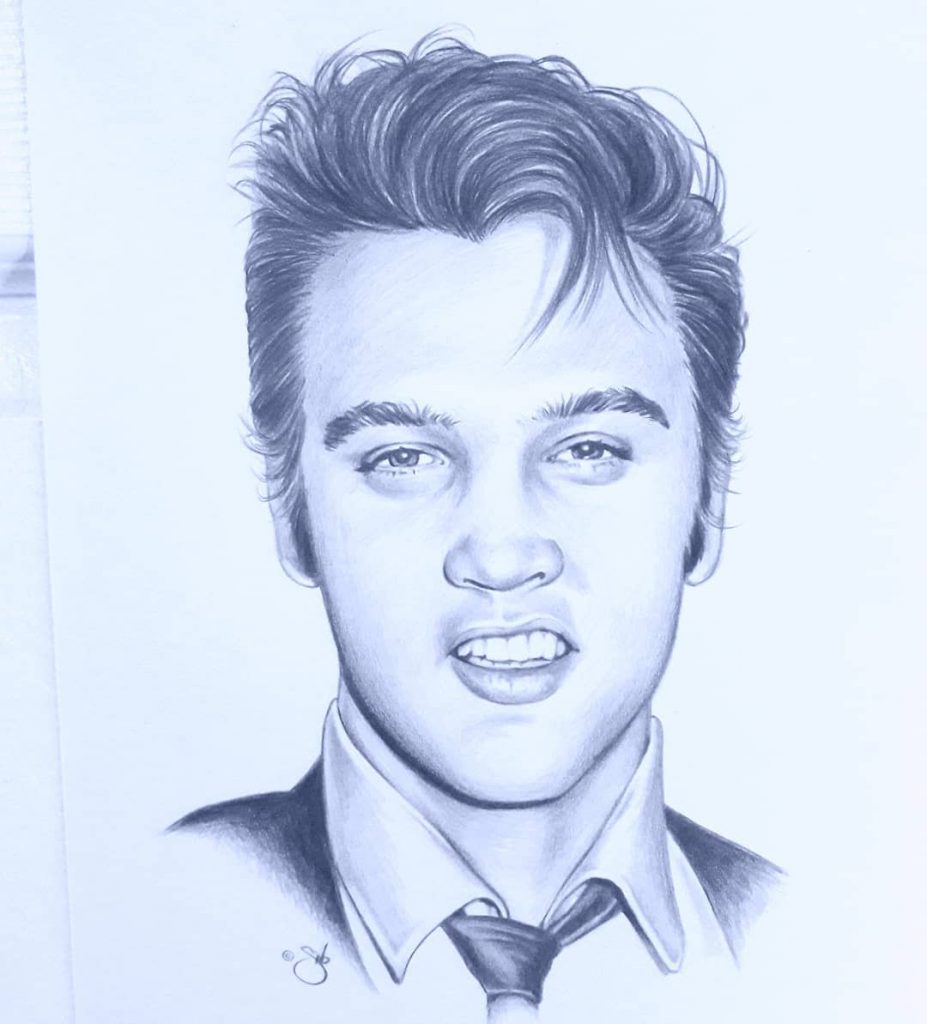 2.- Where does your passion for Stray Cats come from?
My passion for the STRAY CATS began when I saw them appear on the television show " Friday's " in late 1981. I was totally blown away by their music and presence. The very next day I bought their debut LP "STRAY CATS "at the mall near me, which had a great selection of imports.
3.- At what point did you decide to merge your musical passion with your professional artistic passion?
To me, Art and Music are very much the same…it's all expression. Naturally, I began to create Art that reflect my love of the music I would listen to.
4.- Shall we tell you what feedback you have had from the members of Stray Cats and if you have had personal or professional ties?
I met Brian Setzer in December  of 1996 backstage @the then Universal  Amphitheater.  He is such a great guy,  treats his fans so well. I had the privilege  of being backstage  at many BSO gigs. It was after the Stray Cats  gig at tge House of Blues in February of 1998 that I  gave Brian the first of 4 original  Rockabilly pioneer portraits. Elvis Presley  being the first. Later I gave him Gene Vincent,  Eddie Cochran and  Buddy Holly. He framed these works and displayed  them in his home, which was a huge honor for me. I have met both Slim Jim Phantom and Lee Rocker after gigs. They all are really cool guys.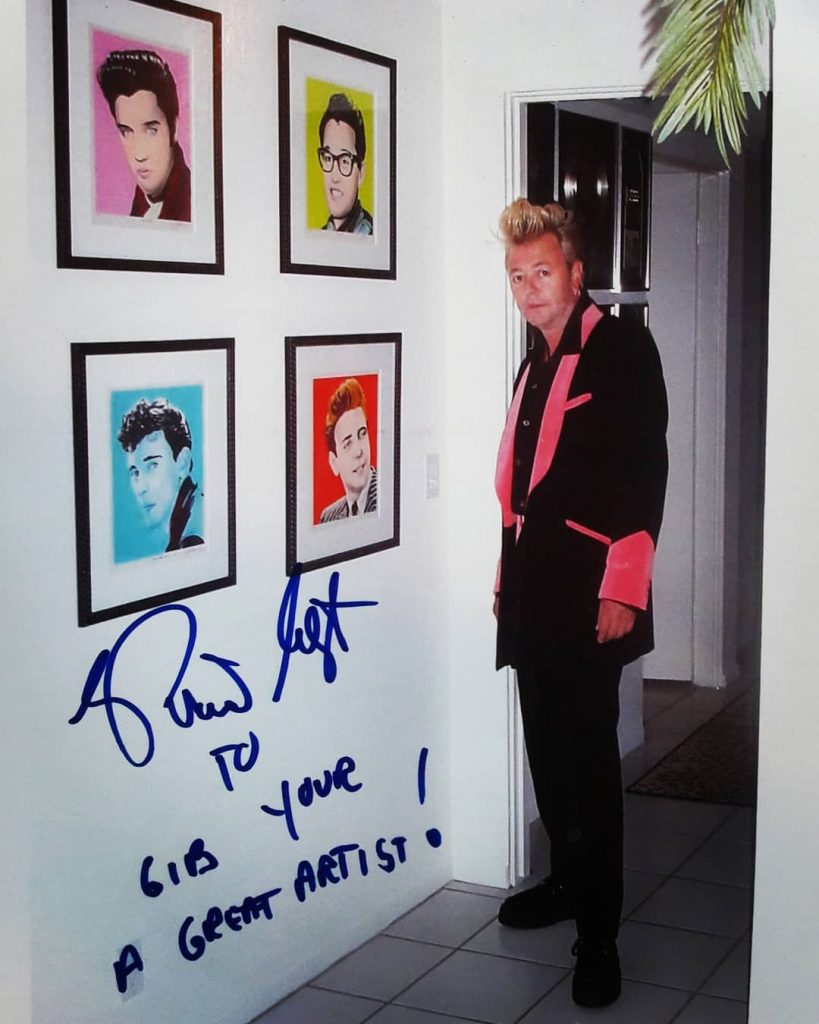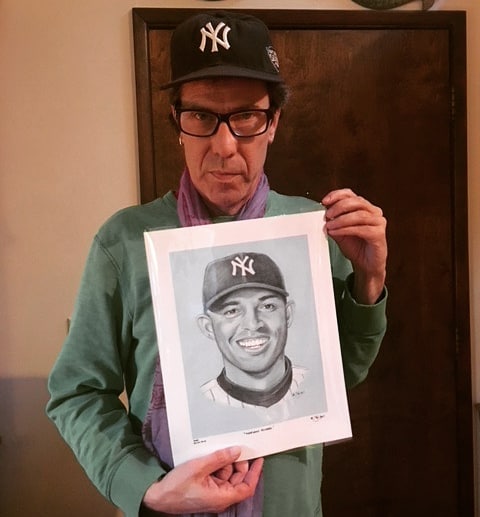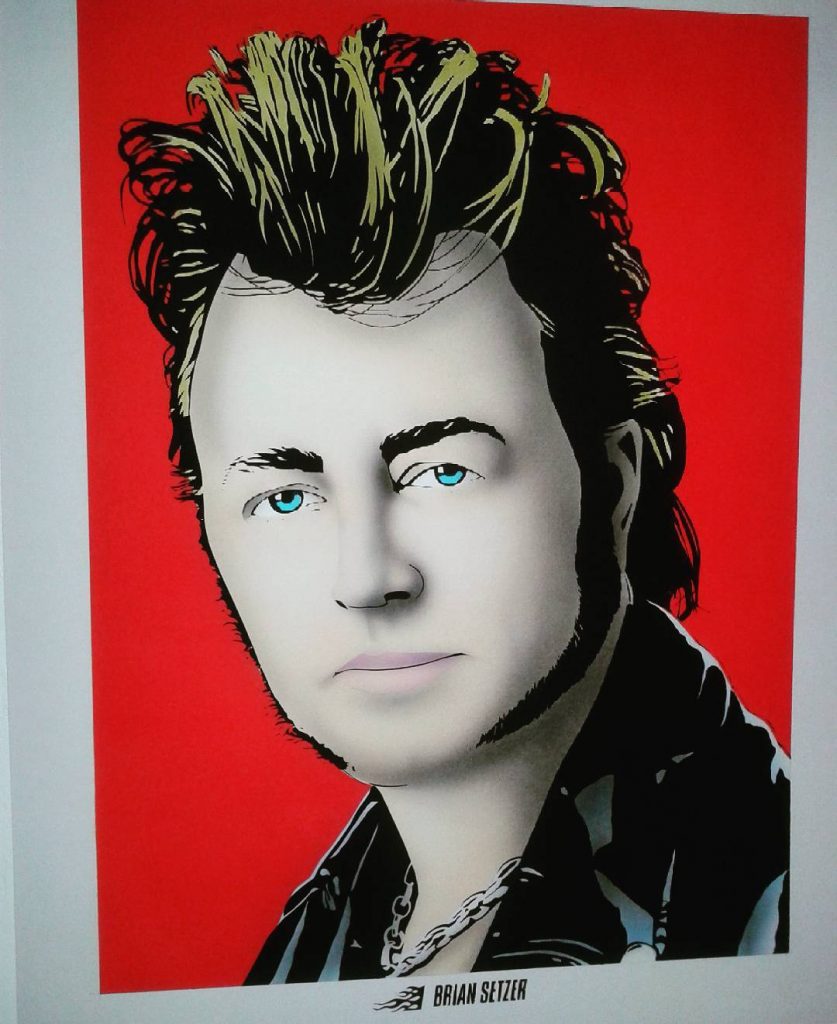 5.- What does Stray Cats mean today in the United States, at the band level or at the individual level?
The Stray Cats remain very popular  here in the states . They sell out gigs whenever they play
6.- What is your favorite Stray Cats work and why?
My favorite  album is and always will be their debut  record on Arista. Produced by Dave Edmunds. It still sounds fresh and exciting.  It's just incredible  ROCKABILLY  that they put their stamp on.  Stray Cats bot only  brought Rockabilly  back as a viable genre, they made it a lifestyle…
7- How do you see the rockabilly scene currently in the United States?
it's  so much more than music today– its a culture unto it's  own.
8.- The members of Stray Cats also talk about how they managed to create a "legion" of followers already in their beginnings and that at their concerts in Massapequa they hung the "sold out" sign, leaving a good number of fans on the street . Was this normal for a still unknown band? What do you think was or is the magnet for Stray Cats? What did they have to attract fans with different musical backgrounds to their music (at least that was what happened in Europe)
I think the mass appeal of the Stray Cats is their collective  talent  and stage presence.  They are the undisputed  Kings of Rockabilly,  no question. Here in the USA overseas  in the  U.K. Japan,  Finland,  France,  Spain…Australia  they still  have legions of extremely  loyal fans who adore their Rockabilly music. This is a testament to their enduring popularity.
The Stray Cats are so very unique  in that each member  is the very  Best at what they do…together they are phenomenal. The sum of everything involved makes them a once in forever band. Anyone  who has seen the Stray Cats live knows exactly  what I mean.
9.- Finally we would like to ask you as a designer what do you think of the Cat Head, the famous Stray Cats logo and what do you think are the keys to its success?
The CAT HEAD logo is very near and dear to me…it's tattooed on my arm ! ( the very first tattoo I  got ) it's THE best band logo ever. Even more recognizable  than thr Rolling Stones tounge logo. It's  just perfect  in design, color and feel.  It captures the essence  of Rockabilly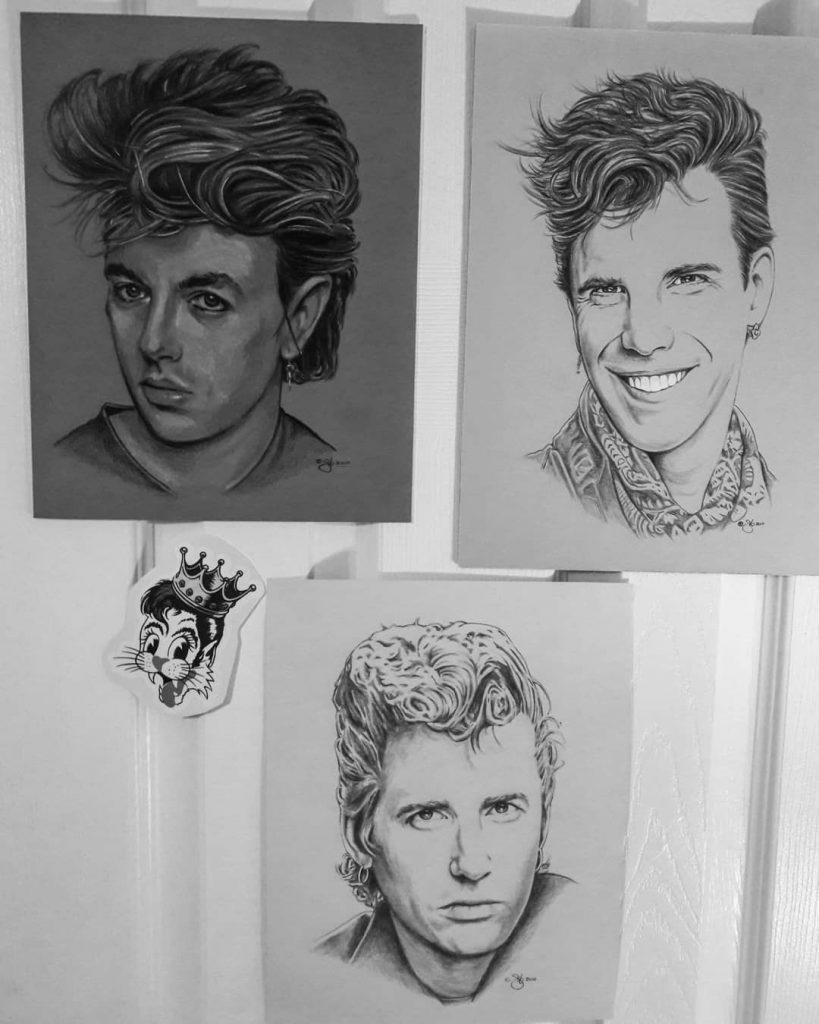 Thanks so much for you share with us your interested work and memories!!
Thank you for your new book " STRAY CATS STORY- Runaway Boys " is such a well put together volume. It's a must read for every Stray Cats fan!!