Hi Juha, thank you very much for accepting this interview.
Juha can you give us some details about you. Where do you live, hobbies, future projects…?
A: Hello everyone !  I am 48 years old guy from Finland ( yes, Suomi ). I live in west coast of country in town called Pori. I have wife with whom I have been married 22 years soon and we´ve been together almost 29 years. Three children, two of them still living with us.  Besides collecting I´m interested about aviation history, specially Finnish Air Force.
Can you tell us what leads one to become a collector?
A:  It is tricky, first You get some vinyls. Then You notice that there are same vinyls      released with totally different sleeves in many countries. Of course You want some of them, and then some more and suddenly You are totally hooked.
Why Stray Cats?
A: I fell in love with them first time in 1981 when I was just 10 years old. Then had  few years break when other things got my attention ( mopeds, girls, heavy metal, beer…). Found them again in 1989 with brilliant Blast Off and been on the train since that. It is a love affair, can´t deny.
Tell us a bit about your Stray Cats record collection. Is it very extensive? What are your favourite acquisitions of the trio? And the weirdest?
A: At the moment I have 378 vinyls by Cats and Brian. Appx. 90 cd´s and 75 cassette plus over 100 live shows on cd´s ( never released officially ). Also backstage pass, press photos, posters, pins and shirts. My fave piece must be Runaway Boys 7″s from  Bolivia and Philippines. Weirdest may be debut album from Zimbabwe as vinyl.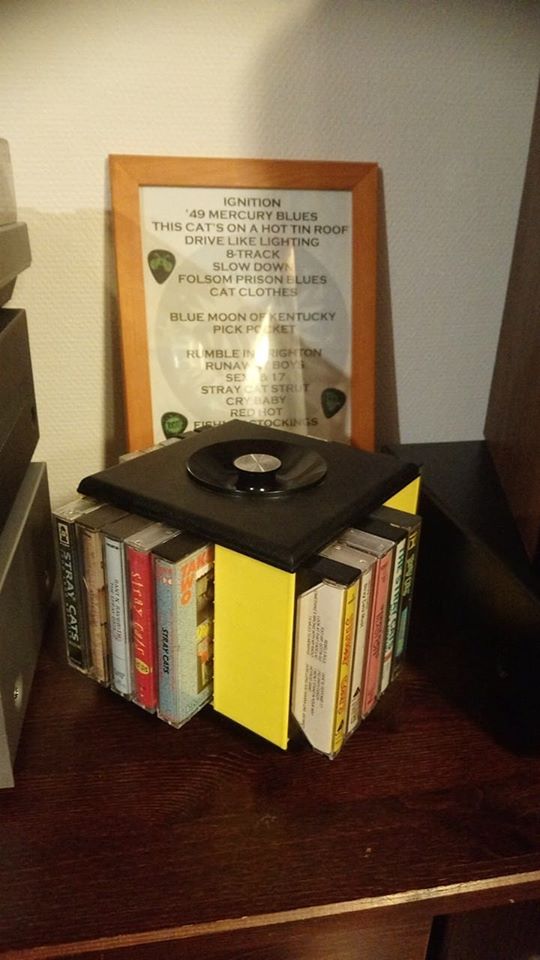 As collector, what do you think about bootlegs?
A: I don´t have them, all my vinyls are official. Original bootlegs back in the day were fine, it was way to get some live stuff. Nowadays there are lots of Greek and Israeli   vinyl bootlegs which I really don´t like. Waste of money !
Do you know the story of the "Runaway Boy" Echoless version? Can you share with us?
A: I guess very few people know 100% truth. There was a rush to get the single out and all possible copies were withdrawn but some of them were already sold. How many copies exactly were bought, probably only God knows that. One good thing to recognize the "echoless" version is to look matrix number of vinyl. On side A it should read  SCAT 1A – 1 in HANDWRITTEN style, not machine-made
Juha, you are from Finland. I always wanted to know why Stray Cats get their first Gold Record in Finland?
I think the time just happened to be right for SC in Finland. Matchbox and Crazy Cavan were already popular and Cats brought some new elements to the scene. They were younger, wild and raw. It was very easy for teenagers to fall in love with them.
How is the current rockabilly scene in Finland?
As the current situation here, well rockabilly is alive and well. It is not on radio stations, or on tv. But the scene is alive, lots of gigs and related happenings around the country through out the whole year. And what is delightful is young people coming to take part. I believe rockabilly has stable future in Finland.
I imagine that you will be in contact with other collectors. What countries are they from? How is the process of searching for these jewels?
A: Yes, been in connection practically to every part of the world during the years.
Nowadays, finding something that I don´t already have is really rare.
If you think in the past, how has been the evolution of this collector's market
A: Change is huge. Some 25 years ago it was reading magazines and their ads and
just making telephone calls to shops and individual sellers from around the world.
Internet has made it all way easier. But on the other hand, maybe some old school
magic has been lost.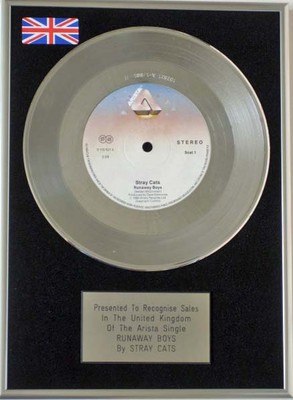 It goes without saying that you are a big fan of the band but tell us have you ever stopped to think what STRAY CATS has so that, from its beginnings, it is considered a cult band.
A: I think it is just how they became to known. In the middle of new wave and synth
pop they just brought rockabilly back to radio and clubs. They were raw, wild and full
of energy being genuine at the same time.
Is your collection or part of it for sale? How does it feel when you have to part with your collection?
A: Definitely NOT for sale. Maybe some day but I can´t see it coming soon.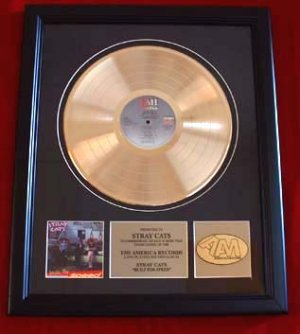 Is there life beyond Stray Cats … do you collect material from other bands?
A:  Yes, I have a dark side which loves good old 80´s style metal. And my favorite
are british legends SAXON. I have appx. 70 vinyls of them and still looking few.
As you know this interview is related to the publication of the first book about the story of STRAY CATS. However, it is not at least curious that, to date, and if we ignore the memories of Slim Jim (more focused on his personal life) no biography of the band has been published, what do you think the causes may be?
A: They are big name but they are not that big. A book would not have sell enough
to make profit for big boys in publishing companies. And it is all that counts…..
I know it's a difficult choice but can tell us which or what are your favourite albums of the band and why you have chosen them?
A:  All are good so yes, it is hard choice. I say Gonna Ball, little different and
somehow underrated, same goes to Choo Choo Hot Fish. And of course great
Blast Off, the mother of all comeback albums. it rocked the shit out of everyone.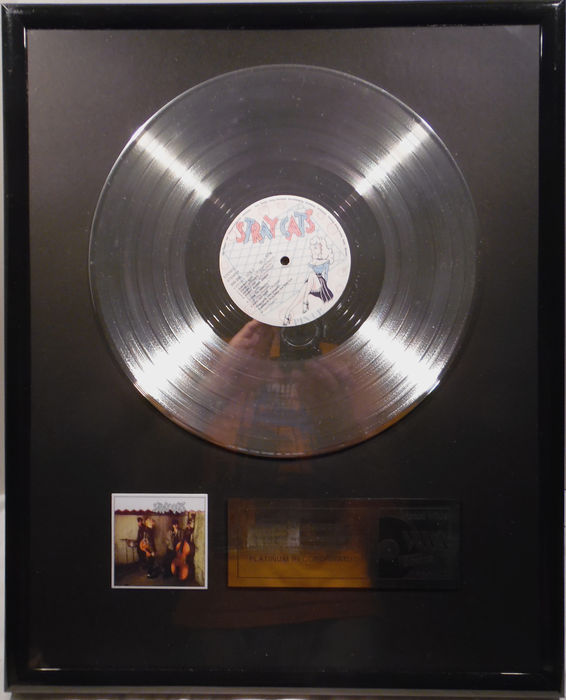 What do you think about "40" last album?
A: I love it. Really exceeded my expectations, solid rocker from start to finish.
Let the imagination fly… If STRAY CATS had not separated, that is, they would have remained a stable band to this day, where do you think they would have come?
A:  That´s hard to say. Rockabilly is not the mainstream chart stuff so I doubt they
would have become giants ( like U2, Coldplay etc…). But who knows, maybe.
Juha, finally if you want to add something, this is the moment.
A: Thanks for this opportunity, I am always ready to discuss of Cats with other fans, You can find me in Facebook. I wish all the best to everyone of You out there !
Thank you very much for giving us a few minutes of your time.